2017 Annual Conference & Education Session
Sustainable Profitable Innovation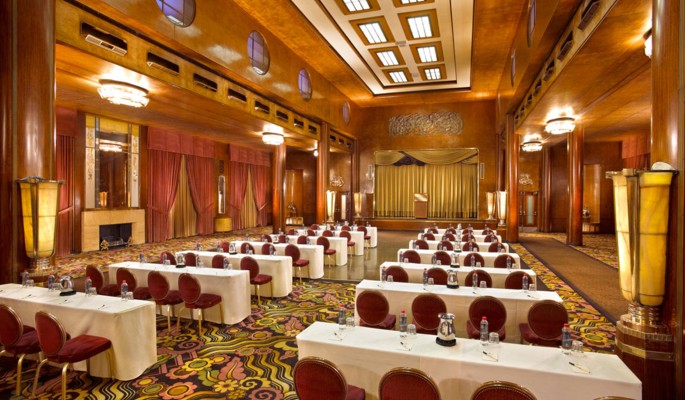 Aug 20-22, 2017 - Queen Mary Hotel
Learn more about the agenda and networking opportunities that DBRA has scheduled for you during the Annual Conference in Beautiful Southern Californa. DOWNLOAD THE 2017 CONFERENCE PROGRAM
Details:
When: Aug 20-22, 2017
Where: Queen Mary Hotel - Long Beach California

We have an excellent agenda with presentations that will focus on fresh ideas that can be gathered to keep the industry moving forward. But don't forget about the exciting networking opportunities as well! Each day provides a variety of opportunities for you to meet with your peers and discover new relationships and ideas. Don't miss out on this great conference!
Annual Conference Committee:
Chair:
Committee Members:
•
•
•
•
Member News

August 02, 2016 - 10:00 AM
Crystal Williams was elected President of the Diversified Benefits Research Association (DBRA) at the group's recent national convention held in Boston at the Boston Marriott Quincy. She will work directly with the organization's members and their Board of Directors to implement the scope of benefits research and strategies for employers, insurers, technology companies and consultants. "It is an honor to be selected to fill this role and to build on the work of those who came before me," said Williams. "Our industry has continued to face challenges," she said, "The role of the DBRA, moving forward, will continue to be that of expert resources and innovators for employer benefits and compliance." She also said, "The increasing complexity and prominence of pharmacy in benefit design in particular presents a unique series of challenges for employers, and I am confident that I can assist the DBRA play a key role in helping members and their clients advance through the complex arena of costs and benefits." Crystal is currently President of RxReins, a MGU stoploss provider specializing in pharmacy stoploss carve outs. RxReins.com
March 21, 2016 – For immediate release:
FJA announces partnership with CDS The partnership combines FJA's industry leading technology, The Unified Product PlatformTM, with CDS' time-proven claims processing systems and associated support services. The offerings will range from a rapid-deploy, third-party-administrator (TPA) solution to a fully customized TPA or business process outsourcing arrangement